Score Marketing - the company
Welcome to Score Marketing
Score Marketing was founded 1998 by Christoph Portmann and is domiciled in Stäfa, which is about 25 km outside Zurich. We are specialized in marketing consulting, executing and implementing of marketing tools like marketing-strategies, communication, sales and internet for small and middle sized companies. We look back on a solid experience in working out the suitable and individual marketing-concept and the execution of the same for our clients.
Score Marketing has officially been tested and approved by the association «Schweizer Werbung SW» and is listed in the association of marketing and communication agencies.
Our philosophy
With all our clients and business partners we aim for a pleasant, long term and mutual successful relationship and cooperation. The interest of our clients is allways in the focus of our achievements. We are independent and have no other obligation than the success of our clients.
We work in small, virtual teams, ensuring that we bring the right professional specialist into a specific project to be a perfect match to meet the demands of the project, the scope and the individual needs of our clients. A wellfunctioning network of specialized partner-companies in Switzerland and in other international markets, guarantees the successful execution of international projects in Europe.
According to our motto: «Good marketing is valuable, but it must not necessarily cost you an arm and a leg», we are capable of working with small and limited budgets. We aim to give the client the best possible result according to the budget and regard this as a challenge and not as a hindrance.
The person behind Score Marketing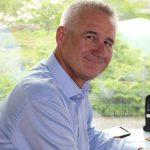 Christoph Portmann: «As owner and CEO of Score Marketing, I have a broad and long experience as senior marketing and sales executive in various national and international companies. My team and I have a profound knowledge of the Swiss market and the special requirements of the different target groups.»
Languages: German, English, French and some Danish.
Your partner in the Swiss Market
You want an impression of the Swiss market and need a thorough market analysis? Score Marketing gives you a profound and complete analysis of markets, market-segments, financial-potential, business environment for your decision basis of a planned entry to the Swiss market.
You want to monitor and test your consulting-, or service-quality of your branches in the Swiss market with tools like Mystery-Shopping, Mystery-Calls and / or Mystery-Surfing? We have the know- and do-how and the reliable and discrete persons it requires.
You want to enter the Swiss market and distribute your products in our market? We have a solid knowledge of the Swiss market and are happy to consult, coach and help you in building up distribution channels, make the right media planning to support the entry of your product or service. Off course we control the budget and the return on communication-investment.
Please contact us
and let us know, what your needs are